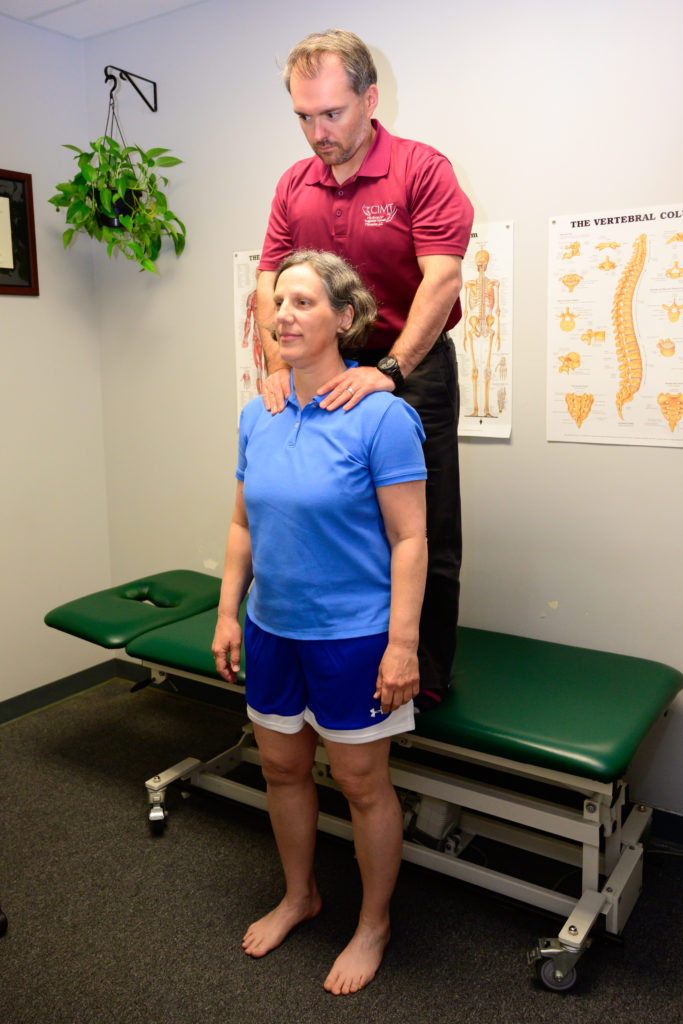 What to expect:
✓ Expect to be with your physical therapist during the entire session. You will receive comprehensive, hands-on evaluation and treatment, as well as extensive self-care, self-treatment, prevention, and exercise education.
✓ Expect improved optimal health and wellness and enhanced ability to perform daily tasks, exercises, athletics, and recreational activities. We focus on pain reduction, improved posture, strength, coordination, and movement. In addition to manual therapy techniques, we emphasize exercise and client education. Through a combination of manual therapy, exercise and education, we help our clients become independent in self-care. As a result, our clients can continue their progress and decrease the chance of relapse after they are discharged from physical therapy. Our treatment is a team effort between you and your physical therapist!
✓ Initial evaluations are 60 minutes in length.  You will be given client information forms to fill out ahead of your evaluation. Follow-up treatment sessions are typically 60 minutes long, although the length of each session is always based on the needs of the client. You can expect to work with the same physical therapist for every appointment, unless we agree that a second opinion would be helpful, or if you need a specific appointment time available with another therapist.
What to bring:
Clothing:
✓ Men: gym shorts and t-shirt
✓ Women: gym shorts, t-shirt and/or sports bra
✓ All: warm-up suit or any loose-fitting clothes that you are comfortable wearing
Questions/Concerns:
✓ Please bring any questions you have about physical therapy and the problem(s) you want us to address.
 Medicare clients:
✓ Medicare card
✓ Physical therapy prescription signed by your doctor
The prescription must be dated on or no more than 30 days prior to your first physical therapy appointment. Once you start treatment, we are required by Medicare to do a re-evaluation every 90 days. Your therapist will e-mail you functional forms to securely fill out online, ahead of your re-evaluation.  In addition, they will send a Plan of Care to your doctor for each re-evaluation. If it has been more than 90 days since your last physical therapy treatment, you will need to get a new prescription from your doctor before resuming physical therapy.