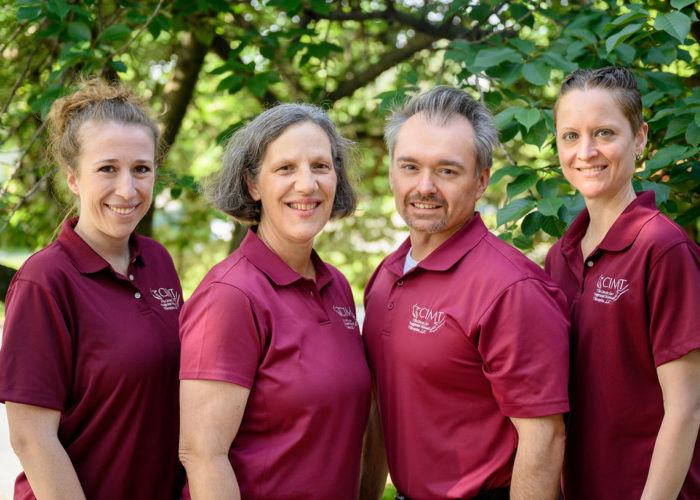 The manual therapy services at CIMT are exceptional. Previously, I have sought treatment at other PT offices and I have had a minimal reduction of my symptoms. As a physical therapist myself, I am well-informed of the available treatments/modalities and I know the importance of having a PT who listens to and addresses all of a person's concerns.
Scott, who has become my primary therapist, has fulfilled and exceeded my expectations. Every session, he listens to my complaints and spends the remaining treatment time to alleviate my pain, decrease movement restrictions, and reestablish appropriate movement patterns. The additional manual training and certification that Scott has received from the Institute of Physical Art elevates his skills set into an elite group of clinicians. This training coupled with his professionalism and attention to detail makes him exceptional in providing patient care. For me, it means achieving huge improvements with longstanding issues in my mobility that has greatly improved the quality of my life.
     --Michelle
It is a pleasure to recommend Dr. Scott Juzwak. I had appointments with him to prepare for hip replacement surgery and continued with him for outpatient appointments afterward. I am currently getting treatments for plantar fasciitis.
I consistently find him to be an attentive and thorough listener. He is extraordinarily observant and versatile with ways to have me do exercises at home to accommodate my circumstances. He is highly skilled at encouraging me and moving me along progressions of exercises with clear and concise instructions that I can grasp quickly. He has a positive and upbeat manner.
I fully credit him with my ability to do movements and activities now that are beyond what I could imagine. For example, I can hike roots 'n rocks trails and walk long distances around the city. Most of all, I look forward to even better health and fitness levels as a result of his expertise, deep caring for me as a patient, and personalized treatment.
     --Beth
---
Over the past ten years or so I've been going to Karen for everything from dislocated fingers to sprains to crinks in my neck and back and in that time she's always taken care of whatever issue I've had. Her amazing knowledge of how every bone, muscle, and tendon in the body is connected allows her to quickly focus in on the source of the problem, which in turn enables her not only to relieve the pain but more importantly to correct the issue such that it never returns.
I've lost track of how many people I've referred to her—I've not only recommended her to countless people through my various softball leagues but also to just about my entire office. After every referral I hear the same thing, that Karen is a wonderfully warm person with a tremendous gift to heal people. Perhaps the best compliment I heard was from a colleague of mine who said "I wish I had something wrong with me just so I could go back to see Karen!"
     --Bill
---
The Center for Integrated Manual Therapies utilizes a treatment method that has effectively rehabilitated and eliminated pain for my clients and athletes. This same method is also used with my clients and athletes to decrease their potential for injury and increase their performance capabilities by treating, correcting, and restoring proper bio-mechanics and functional movement patterns.
CIMT is unique in the rehabilitation world because they focus on identifying and treating the causes of injury and pain, not just the symptoms. Including CIMT's methods is a must for any strength coach or performance specialist who wants their clients and athletes to perform at their best, increase resistance to injury, and become pain free.
     --Joe Sansalone
Director and Head Performance Training Specialist
Optimum Performance Training Institute
---
My family has been greatly helped by the manual therapy provided by Karen Johnson. From my teenage son's need to improve his athletic performance and respond to field injuries, to my 85 year old father's shifting posture and varying pains. Karen's healing hands have provided recovery for me from car accidents, surgery, and the constant stresses on my back and hips.
We have come to understand her care as a vital part of our family's well being. Her caring professional manner and her remarkable skill seem almost magical in isolating the source of problems and making immediate progress. We have all been able to do more and do it better with Karen's service and remain grateful for her warmth and expertise.
     --Jane
---
Megan Piersol's skilled PT care has significantly improved my comfort, sleep, and functionality.
I greatly benefit from her hands-on treatments, and her suggestions for self-empowerment through home exercise, posture, and movement throughout daily activities and tasks. Megan's Doctorate level education, and varied post-doc trainings, have provided her with a "toolbox" of options to alleviate pain, increase range and strength of motion, and retrain appropriate body movement. I especially appreciate Megan's ability to listen, tailor treatment for current needs as they relate to overall goals, and briefly and clearly explain how I need to move to improve. Her knowledgable, professional insights and warm, encouraging demeanor provide practical solutions in a safe, encouraging setting. Megan's compassionate care is a gift that has improved my longstanding physical and neurological issues, and therefore, my quality of life.
Thank you!
    --Barbara D.
---
Megan is a rare practitioner who combines expertise with deep listening and awareness. I received a connective tissue diagnosis of Ehler's-Danlos Syndrome (EDS) 17 years ago, and through her combination of knowledge, listening, and experimentation, we've been able to address problems that no other practitioner has ever understood or took seriously. Through this approach, Megan has uncovered and taught me to mitigate a range of problems, from hypermobility in my shoulders to instabilities in my gait and knees. I am so grateful for her incredible understanding of hypermobility and stability, but even more so for her deep noticing and care.
--L.R.