By: Megan Piersol, DPT
Through my years as a physical therapist, this is the question asked most frequently by those who have hypermobility, or who have a connective tissue disorder such as Ehler's Danlos syndrome (EDS). The answer is complex. This article includes information regarding reasons for this stiffness, as well as the importance of posture and joint stabilization training in easing tension, and facilitating more efficient and supported movement.
We have muscles whose primary function is to move joints (mover muscles), muscles that stabilize joints (stabilizer muscles), and a few special muscles that can do both, such as our breathing muscle, the diaphragm. Most mover muscles are not supposed to act as stabilizers. However, mover muscles are commonly used to try to stabilize (anchor down) joints due to either hypermobility, impaired stabilizing muscle strength, improper movement patterns caused by surgery or injury, and/or poor posture and joint position, all of which do not allow for good stabilizing muscle function.
Those with hypermobility or Ehler's Danlos Syndrome have loose joints. Mover muscles create tension that make them feel tightened or stable. Unfortunately, when a mover muscle tries to stabilize a joint, it adds compression to and restricts good joint movement. For example, if we tense our biceps, and keep this tension while trying to straighten our arm, the movement is rigid and difficult. Those with hypermobility tend to trade off stability, for anchoring down the joint, through tension of mover muscles.
Hypermobility often effects one's ability to sense where their joints are in space, so they tighten the muscles around their joints to increase their feeling of security and level of awareness. With correct stabilization however, joints are supported, making movement freer and lighter, almost effortless. Stabilizing muscles are very hard for people of all body types to feel and activate correctly. Add in a decreased sense of joint and muscle awareness, associated with hypermobility, and stabilization becomes even more difficult and confusing.
A common postural mistake is called "hanging on our ligaments." Over time, as our posture worsens for one reason or another, our posture muscles become weak and fatigue quickly, which makes it difficult for us to get back into better posture. We then realize that if we lock out a joint (i.e. keeping our knee too straight, resulting in hanging on our knee ligaments) or lean on a joint (i.e. shifting weight to one leg, jutting out our hip, hanging on our hip joint ligaments), we don't have to use our muscles.
Unfortunately, "hanging on our ligaments" is not a helpful method for holding up our bodies. Ligaments wear down and become looser the more we lean on them, which means that they are less able to stabilize joints. With EDS or hypermobility syndromes, the ligaments are already at a disadvantage and not sturdy, so they get even looser, which can result in joint subluxation or dislocation. Ligaments are the first stop against joint dislocation. Muscles are the next stop. If ligaments are no longer able to support joints, then muscles will tighten up and guard the joint in order to try to keep them stable or held in place. Thus, the hypermobile joint now becomes tight and stiff through muscle holding.
Joints are the most stable, and muscle activation is best when bones are in a centered position. Centering joints is difficult for those with hypermobility, due to their joints having so much motion. For example, let's say your shoulder can move very far forward in the joint. Trying to find the center position of the joint from the forward position is going to be difficult, feel awkward, and when corrected, will feel as if it is too far back in the joint. Improper joint position can create compensation patterns, and tension in muscles surrounding the joint. When the joint is centered, stabilizing muscles are able to stabilize the joint, allowing mover muscles to move the joint.
It is important for you to learn efficient posture, before starting a strengthening or stabilization program. Efficient posture means your joints are relatively centered, and in good alignment, which allows the muscles targeted by a given exercise to be strengthened. If your joints are off center, it will be harder for you to activate your stabilizing muscles, and you will reinforce compensation patterns, and/or increase the mobility of your joints.
This can also explain why you may have felt worse or tighter after a workout session. Learning efficient posture plays a huge role in allowing your stabilizer muscles to engage properly, permitting your mover muscles to do what they were intended to do, move the body. Furthermore, if the joint that is being strengthened isn't in the center, it will cause the body to "tighten" down even more in attempt to prevent the bone from moving out of the joint space. When the bone is centered, all muscles around the joint can work together properly.
Common places that the body has holding patterns are at the shoulder, neck, upper abdominal area, big back muscles/spine, front of the hip, ankle/foot, and calf. Holding patterns are caused by joints not being centered, the inability to find the center, postural abnormalities, and decreased or weakened timing, activation, and endurance of stabilizer muscles. Physical therapists can help you improve your posture, and movement patterns through centering of the joints, which allows more stability and ease of movement, without feeling like you have to tense everything in your body to hold it together.
I hope that you will consider including physical therapy in your self-care program. Please feel free to contact me at megan@cimtpt.com, if you have any questions.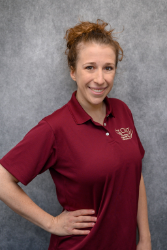 13 Sep 2021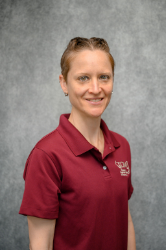 06 Jul 2021