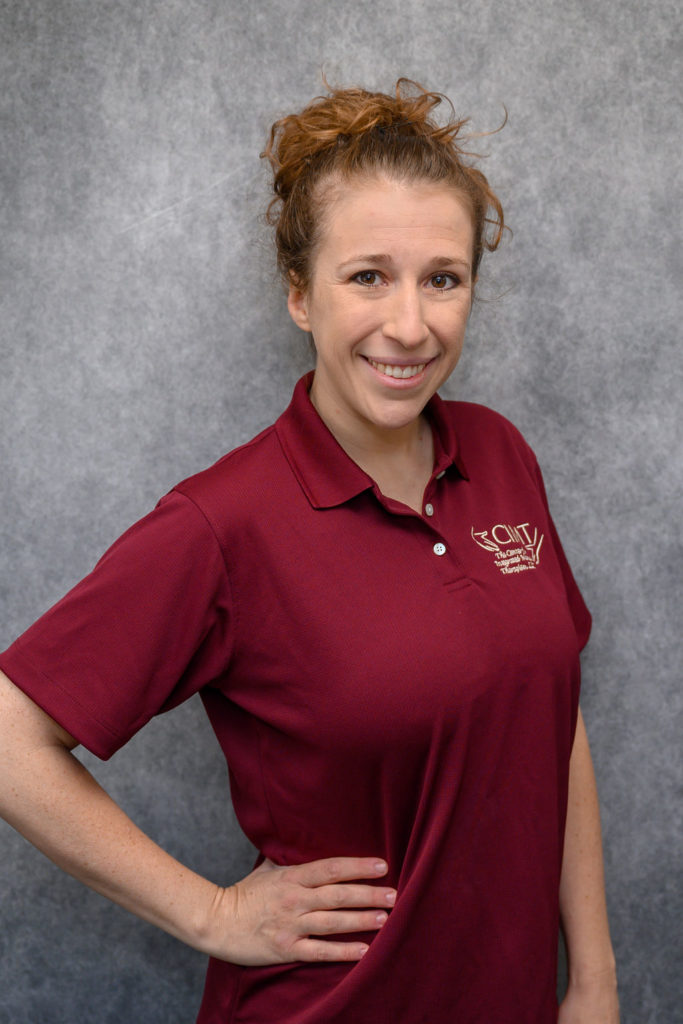 Samantha Bennett
PT, DPT, CFMT, CMTPT
After graduating from the University of Maryland Baltimore County with her BS in Biological Sciences in 2009, Dr. Samantha Bennett graduated from the University of Maryland at Baltimore, with her Doctor of Physical Therapy degree in 2013.  It was during her doctoral studies that she began taking continuing education courses through The Institute of Physical Art (IPA), through which she began learning Functional Manual Therapy (FMT).   She found learning the FMT approach to be very inspiring, as applying her new knowledge enabled her to help all of her clients, even those with the most complex challenges.
Samantha continued her studies with the IPA over the next seven years. She received her certification as a Certified Functional Manual Therapist (CFMT), with Distinction in 2020.  Samantha has also studied trigger point dry needling through the Myopain Seminars. She received her Certified Manual Trigger Point Therapist (CMTPT) certification in January 2018.  Currently, Samantha is studying pelvic health therapy, through the Herman Wallace Institute, and is excited to begin integrating this work into her client care.
Samantha is passionate about working with her clients.  She continues to learn from her clients on a daily basis, as they share their stories and experiences.   The most exciting moments in her career have come from helping clients overcome the most complex challenges, from advanced orthopedic injuries to chronic neurologic conditions.
In her spare time, Samantha enjoys exploring the outdoors with her husband and daughter and is looking forward to their next great backpacking adventure.