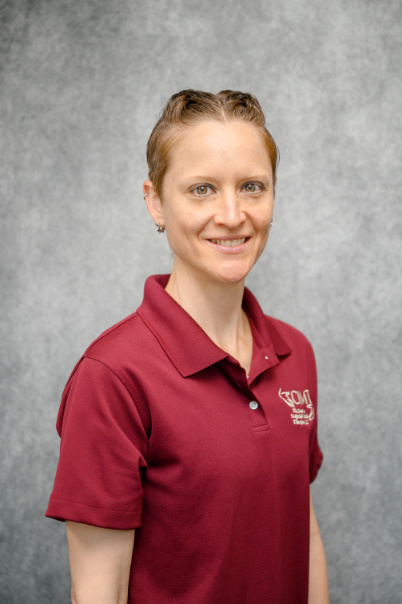 Dr. Megan Piersol earned a Doctorate of Physical Therapy in 2010 from the University of Florida. Prior to graduate school, she obtained a Bachelor's degree in Biology and a Minor in Public Health from the University of North Florida. Her clinical background is in orthopedics, hypermobility/connective tissue disorders, sports medicine, orthopedic pediatrics, postural restoration, and neurological rehabilitation (i.e. post stroke, Parkinson's).   She works with people of all ages, including athletes at youth, collegiate, recreational, and professional levels. She enjoys, and has been working with working with clients who have hypermobility and/or Ehlers Danlos syndrome for several years.
Megan has extensive training in breathing, posture, and training proper joint position and muscle activation to foster good body mechanics and improve performance. She is also certified in Trigger Point Dry Needling. Through her past work with spinal cord injury, stroke, and hypermobility patients, Megan has learned and developed ways of retraining proper stabilization and movement patterns in all patient populations. She creates well-rounded, individualized plans of care, to help her clients get back to what they love.
During her free time, Megan enjoys running, improving her own body awareness, listening to music, playing guitar, learning new languages and skills, exploring new areas and cultures, brewing beer, and watching and analyzing college sports.